The Challenge Family is the fastest growing global long-distance triathlon series, now with 40 long distance triathlons in 19 countries and we are changing the face of long distance racing around the world. Featuring spectacular courses in iconic destinations, Challenge Family events focus on delivering the race of a lifetime to athletes of all ages and abilities and creating a memorable spectator experience that captures all the excitement and emotion of this inspirational sport.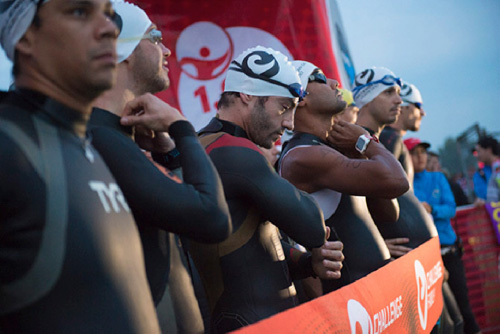 Challenge Family in North America
Challenge Family has races in Mexico Challenge San Gil, in Central America Challenge Aruba and two more Challenge events in Brasil.
Award-winning
While we may look like other series on paper we offer a real difference in execution, engagement, and relationships that is recognized by our athletes, sponsors, and partners as this selection of recent accolades suggests:
Challenge Roth voted the Race of the Year for 2011 and 2012, 2015 and 2016 by readers of Europe's largest triathlon magazine (ahead of Ironman Hawaii & 2012 Olympics Triathlon)
Challenge Barcelona was voted as Spain's #1 Triathlon in 2010 and 2011
Challenge Copenhagen was nominated for the prestigious International Sports Event Management Award in its first year and won Copenhagen's Sports Event of the Year in 2012
Challenge San Gil Queretaro 2017 is an official Qualifier event for Challenge Roth 2018, and for The Championship Challenge 113K 2018.