1.- Ensenada is known as the Cinderella of the Pacific and shares California´s great weather which is perfect for a long distance triathlon.
2.- A spectacular course starting in a private marina for the 1.9km swim, then a hilly bike course over the famous Rosarito – Ensenada old highway with while going into Guadalupe Valley and, finally, a 21.1km run in the heart of the city where you'll cross the finish line on the town's main pier.
3.- Drive the scenic and beautiful coast highway on your way from Tijuana/San Diego to Ensenada and climb the cliffs of the coast and discover La Bufadora, the second largest marine geyser in the world.
4.- An international Gastronomic Destination, where Wine, Lobster and Fish Taco's are world famous!!
5.- Not enough? No problem. You can simply relax in a world class spa or go for your adrenaline fix while surfing or maybe even diving in the nearby islands and swimming with whale sharks.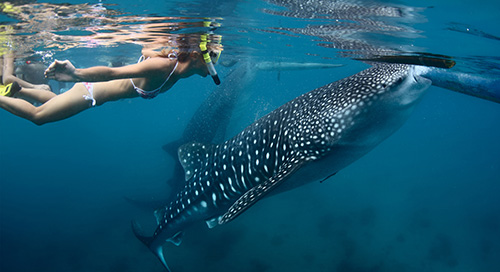 The city of Ensenada is classic tourist destination, well known to northern mexicans, and to US California and Arizona residents. Located in Baja California, two of the biggest states in Mexico. With a world know reputation of delicious cuisine, high quality wines, and host to many important sport events, Ensenada is a great destination for a World Series Challenge Family Triathlon, and the perfect excuse to vacation with the family.
With a growing sports community form Tijuana, Mexicali, Rosarito and Ensenada, it was the perfect destination to set up an International Triathlon Event. Athletes form south California and Arizona, will also find a great opportunity to race in the city and Municipality of Ensenada.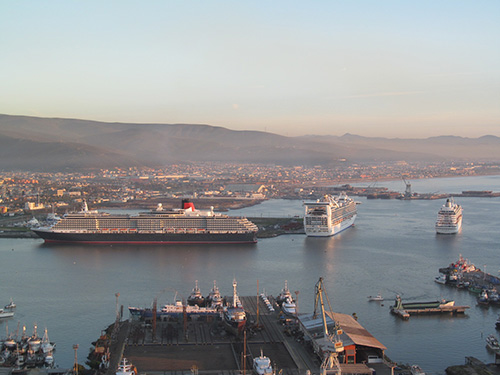 After a detailed scouting of the city and it surroundings, a very challenging yet breathtaking race course was set up. The luxurious Hotel Coral y Marina, will offer not just a great place to stay for the weekend, but will also host the first leg of Challenge Baja event. A 1.9km swim on its Marina will be the perfect start to Challenge Baja.
With the nearby sierra, a fast but hilly out and back course will allow you to complete 90km bike leg. Athletes will race in a really beautiful road, nearby some of the most important vineyards in the country.
Finally, a fast half marathon run will take place in the heart of the city, beginning the 13.1 mile run of Challenge Baja in Plaza de la Bandera (Civic Plaza)
The locals, known for their warmth and friendliness towards visitors and tourists, will cheer athletes as they push their limits, and for sure will be great hosts as all the participants cross the finish line of the first Challenge event in North Mexico.